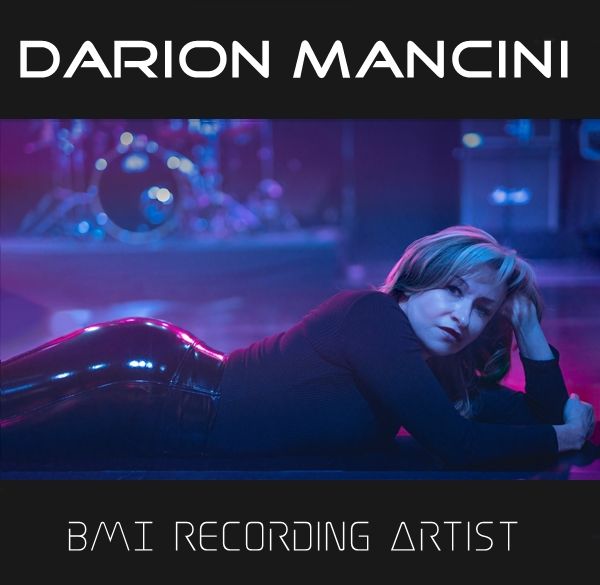 DARION (Lead Vocals)

Darion was born in Manhattan and currently resides on Long Island, New York. She began singing before she was able to walk and by the age of two, she would stand on the kitchen counter and sing Christmas carols to friends and family members. Although she began at an early age it wasn't until later in life when someone close to her encouraged her to sing professionally.

She has worked with some great management in the past like Mark Puma (Twisted Sister) and Ron Alexenburg (Michael Jackson). With 2 solo CD's under her belt, she has produced and recorded music for Rick Wake (Sony Records) and continues to produce and record her own music today. Her originial music has been heard on WBAB, WBLI, Z100, WKTU, 98.5 The Bone, Party 105 and Party Orlando. She has been seen on VH1, News 12 and Extra. One of her original songs "Fly Away" was even considered for American Idol and has become a song of hope adopted by the Cystic Fibrosis Foundation. An organization near and dear to her heart.

Under the guidance of SONY music vocal coach Don Lawrence, Darion is able to deliver a fabulous performance night after night and make it look effortless.

She has performed for and befriended such great people in the business as Josh Gracin (American Idol), Trans - Siberian Orchestra, Roger Earl (Foghat), Richie Blackmore ( Deep Purple / Rainbow), Neil Scheon & Jonathan Caine (Journey), Aaron Dilks (#1 Tour Manager), Kistina Kovac (X Factor – Russia), Derrick Pontier (Great White), Scott LaFlamme (Bang Tango) and of course Neil Geraldo and Pat Benatar.

With a Killer voice, confidence, attitude, insightful songwriting and recording skills Darion is truly a force to be reckoned with.
 
Darion's music can be found on Itunes, Spotify, and all other music platforms. Download them today.